When you purchase website hosting you also have the option to create email boxes as part of your package. It is an easy way to have a professional looking email that belongs to your domain: yourname@yourdomain.com – doesn't that look great? However, it might not the best idea to have your email hosted on your website server.
Let us explore if and why it's a good idea to keep your email separate from your website hosting, the best options for email, and details on how to set up email for yourself.
Why Would You Keep Email and Website Hosting Separate?
Email takes processing power away from your website. Years ago it was common that emails were retrieved from the server and then deleted via POP3 technology. In the modern IMAP oriented world, servers are constantly busy synchronizing between your email, phone, iPad, and other computers. This costs CPU power. Since most websites are on shared servers with multiple websites, you will want all the processing power dedicated to your website.
Email hosts have far better spam protection. If you ever used G-Suite, Rackspace, or GoDaddy Mail, you'll notice that it comes with a premium spam and malware filter. While cPanels may provide SpamAssassin as an option, that solution is not as convenient as the one provided by email hosts.
Email hosts keep a close eye on OUTGOING spam. Has your email ever been rejected because your server was blacklisted? On sharedweb hosting servers, your email sends from an IP address that is used by many other accounts on other domains. If one of them sends an email to many recipients at once, that could already be suspicious to email providers like Yahoo, Earthlink, or AOL (just to mention some of those who "like" blocking IP addresses). They put a temporary block on that address. Since you are in the same boat, you are affected.
Email is the central way of communicating at in our and your business. Especially for attorneys, timestamps and delivery notifications matter. We have seen hosting downtime from a couple of minutes to a couple of days. Website hosting is not as reliable as email hosting. If your website hosting goes down, your email will go down with it. A website downtime is bothering us, but an email downtime is a threat. Imagine you have to retrieve a backup of webfiles, database and emails.
Website hosting email software is basic, lacking important features. The interface and functionality of Roundcube, Horde and Squirrel which are provided by website hosts is very basic (just to be polite). If you're used to something like Gmail, Outlook  or even Yahoo mail, you will be disappointed.
Website hosting is made for hosting websites, email can be an add-on. This also means the support provided for email is secondary to the support provided for website hosting. Most hosts throw in email because it's cheap.
Hosting your email on your website host will take up space. The email that you are sending, receiving, all the attachments, everything will be taking up disc space that your website could be using.
Migration Nightmares: Using website hosting for your email locks you in. You don't want to be locked in to that website host forever. Maybe at some point you find a better deal for hosting your website somewhere else or you change web developers who prefer a different hosting company. Migrating a website is simple but migrating IMAP email can be from tricky to awful. Wouldn't it be better if your email wasn't tied to your website host and you could just change website hosts anytime you so pleased?
What Are Good Email Hosting Options?
You do not need to go with Microsoft's Exchange server solution. It is also offered as a part of Office 365, a pricey subscription based program often sold together with Word, Excel and Outlook. While Microsoft is the first choice of IT specialists, it often comes with a setup that a normal user is shying away from.
Premium Choice: G-Suite
If you want to keep your email tied to your domain name, one of the best email options is the business solution from Gmail, called G-Suite, now Google Workspace. It will cost you $6/month and will give you access to all the office tools that can make Microsoft Office obsolete. Any additional seat will also be $6, plus you'll save your local office server, because all files are hosted in the Google cloud. Hands dow – they have the best support ever.
Namecheap – Best Budget Choice
Namecheap's Private Email is easy to set up and will set you back less than $12/year. More than that, it comes with a file storage similar to Google Drive or Microsoft OneDrive. You can even try their free two month trial. Note that Namecheap has a robust support chat.
Rackspace Email Hosting
Rackspace has been around for many years, their reputation is stellar. They will migrate your IMAP accounts and promise no downtime. Their pricing starts at $2.99 per account plus a basic fee of around $10. It comes with a huge storage space.
MXRoute – Great Budget Choice
MXroute is another great budget choice out there – for an annual $40 you get 10GB of storage, no matter how many emails and domains you use. They are a great choice when you start from scratch, because they won't migrate your emails for you. Migrate and Migraine are similar words for a reason!
GoDaddy
GoDaddy has offered a great spam protection with their secureserver.net based email for $5.99 per seat (it is advertised as $1.99/month). However,  their sales reps can be very motivated to upsell and push customers to purchase additional addons like enhanced security, backup plans, or Office 365 licenses. Once you get into the renewal stage, G-Suite beat the offer.
Zoho Mail
Zoho Mail is an India based firm that offers 25 GB of storage for $4 per seat. We currently do not have any reliable user information about uptime, spam protection, or support quality.
If you consider the change to a dedicated email host, you will most likely need help from a professional – which is often provided by the new email host. Emails from the existing server need to be transferred, the DNS settings need to be modified, the email configuration on your devices will change.
But hey – it's the modern world and things get easier all the time.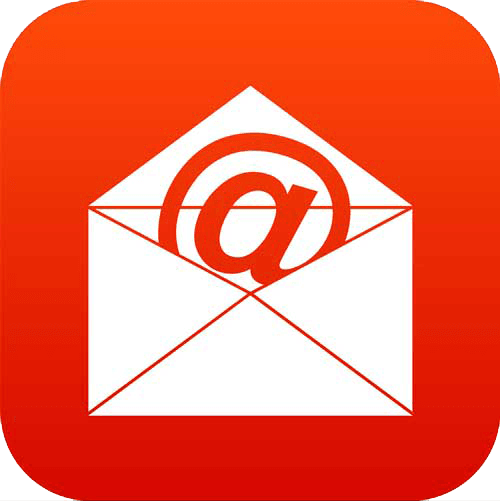 In 2023, email is more complex