Elements of a successful website design are elegance, clear wording, easy navigation and utilizing the latest technology. But in 2020, the most important factor is being found. That's why our website design is built around "findability" – and it is included in our services.
In modern Website Design seconds decide!
Do you know that most tourists are actually planning their visit to Sedona online? By browsing websites of our local businesses they already decide where to go before they arrive. We can help direct people who visit your website to also visit your business. Apart from a clear, attractive, unique website design we also use search engine optimized coding to give your website a high ranking on Google, Yahoo and Bing Search.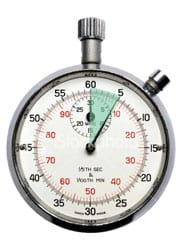 More than just Website Design
We do more than web site design, we also make sure that your site is loading fast and is protected against hackers. We can take care of your site technically and update whenever needed. Our prices in Hosting and Domain services beat the well-known providers like GoDaddy, HostGator and BlueHost.
The results speak for themselves: We have created numerous websites for Sedona businesses. Most of them have several first page listings on Google, Yahoo and Bing for those keywords potential clients are searching for.
The result:  some of our clients doubled their turnover with an attractive, search engine optimized website.
Our Services:
Web Development, Domain, SEO and Hosting – All in one Hand
Consistency is a key to success. Using the same vendor for website development, hosting and domain streamline your online process.
Webmastering:
Call us if you have one or more websites that frequent need being worked on. Our maintenance and customer service is highly recommended. We usually perform work within hours, if not minutes.
Hosting
We know the industry and have many years of experience with several hosting companies. You may host a website on your server or utilize our high-speed servers with SSD technology. We offer cloud technology as an option.
WordPress Development
We typically use responsive WordPress technology –  we have been building WordPress websites for ten+ years when it became clear that it would replace Joomla as the leading content management system.
How we work
We start by inviting you to a meeting, usually online with screen sharing software. The purpose of this web design services meeting is to decide the basic look and structure of your website. This meeting usually takes about an hour and is free of charge. Within 24 hours you will receive our estimate and timeline for completion.
Within the next week, you will receive a basic design sample that we will discuss with you. Upon approval of the sample, we will build the website and publish it online. At any time during the design process, you will be able to monitor the progress.
We take care of everything around Website Design
Hosting, submitting to search engines, optimizing for search engines, search engine marketing, social media design.